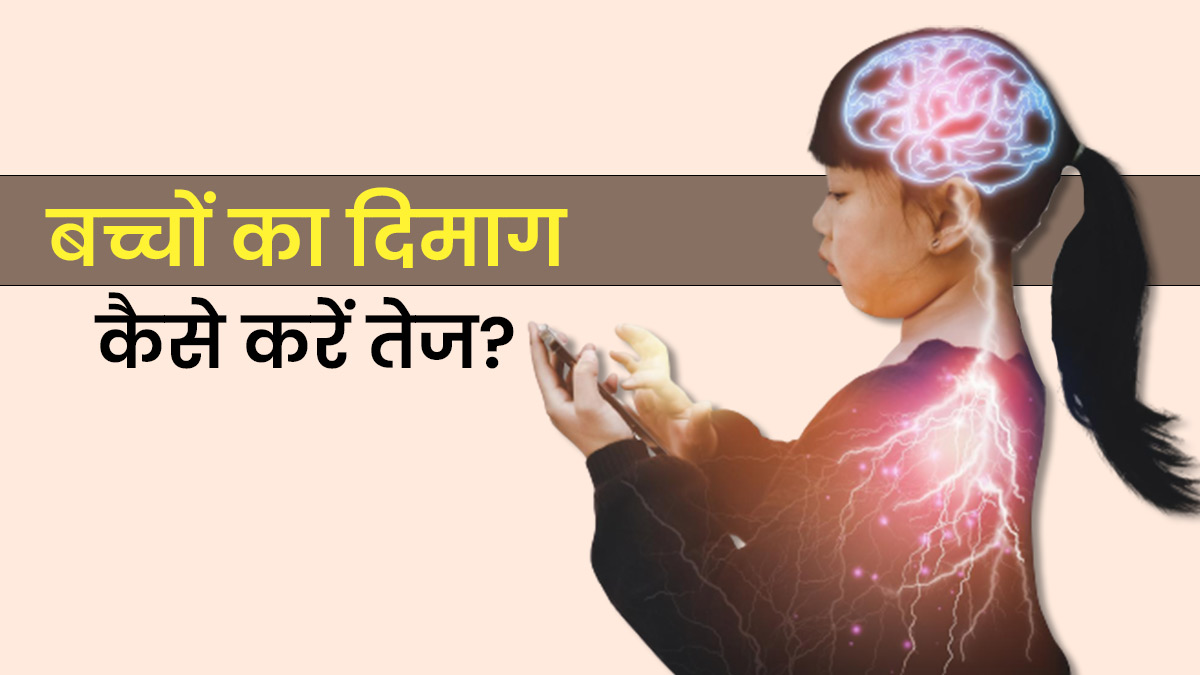 Do you want to sharpen your kids brain? If yes, then you have to start it from the beginning. This means that to sharpen the mind of children, you need to pay attention to their activities, from food to food. Especially the diet of children can affect their brain. Apart from this, to make the mind of the children active, they can also be given many types of games, books and activities, which can help in sharpening their mind. Let's know how to sharpen the mind of children?
How to sharpen the mind of children?
Pay attention to choosing toys
Always choose such toys for children so that your children can explore and improve communication skills. For example, give musical toys, building blocks as well as brightly colored keys. This will have a better effect on the mind of the children.
read this also – These mistakes of parents can take away the innocence of children, be careful
If the child cries, give immediate treatment
Studies show that soothing and hugging your baby has a positive effect on his brain. So if your child cries, instead of leaving them, soothe them. This will sharpen their mind.
do body massage
Massage the kids well. Children feel stress free by massaging. This has a positive effect on their mind. At the same time, the touch of love promotes the development of children. To improve the brain of children, you must massage them at least 3 to 4 times a day.
Linseed
If you want to sharpen the brain of children, then include flax seeds in their diet. Including flax seeds in the diet will provide them with plenty of fiber and omega-3 fatty acids, which improve their mood and boost memory capacity. You can give linseed to children in the form of salad or in the form of dessert.
Sunflower seeds
Sunflower seeds can be very beneficial in improving the brain of children. It is a good source of Vitamin E, magnesium, phosphorus, zinc etc., which can help you in keeping the brain cells stress free.
To sharpen the mind of children, you can take help of these simple measures. However, keep in mind that if your child does not respond properly or if you notice any problem in their activities, then in this case, consult a doctor immediately.
,
For Hindi: Click Here