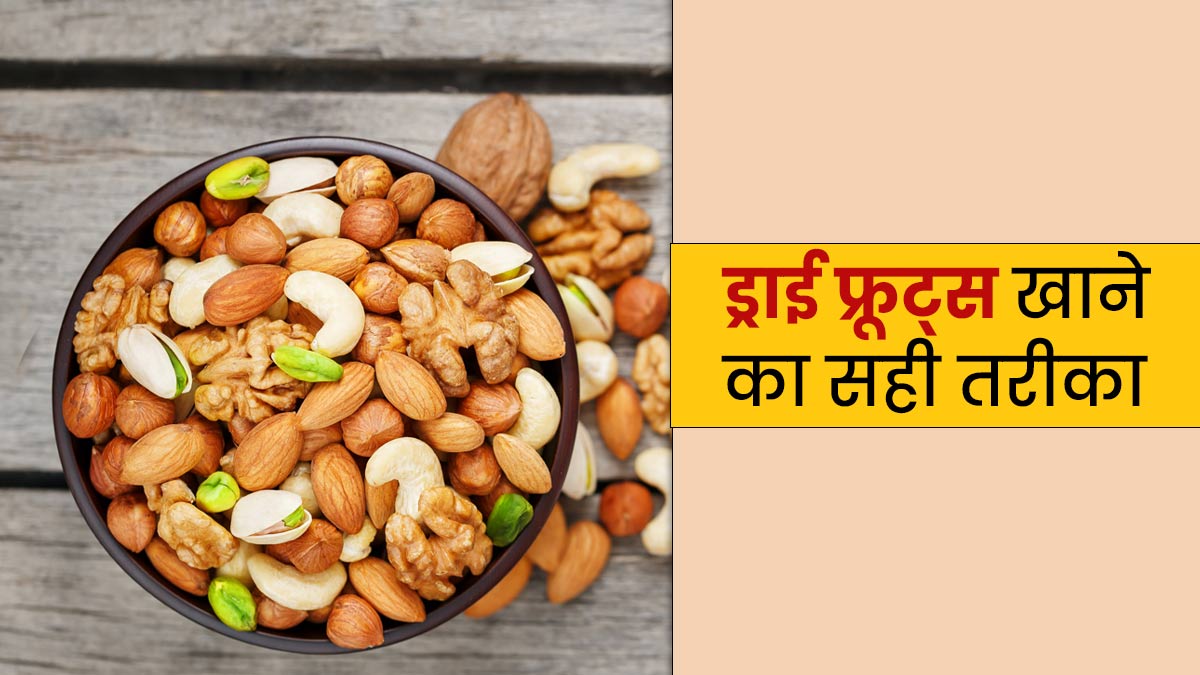 Ways to Consume Dry FruitsConsumption of dry fruits is very important for the body. Dry fruits are rich in fiber, protein, iron, calcium and vitamin E etc. By eating dry fruits, the weakness of the body is removed and the immunity is also strengthened. Dryfruits helps in keeping the body healthy for a long time. But sometimes people want to eat dry fruits. But they do not understand. Stomach upset or any other problem occurs after eating dry fruits. In such a situation, in this article, we are going to tell you about the methods of taking dry fruits. By taking dry fruits in these ways, along with getting complete nutrition to the body, they will also be digested properly. Let us know about these methods.
soak and eat
To get the complete nutrition of dry fruits, eat dry fruits only after soaking them overnight. By doing this, dry fruits will be digested properly and they will also get complete nutrition. The effect of dry fruits is very hot. In such a situation, eating it after soaking it cools down its effect.
with milk
Many people do not digest dry fruits properly. In such a situation, if they are given dry fruits mixed with milk, then they will be digested and they will also get full nutrition from it. in milk Dry Fruits To mix, grind the dryfruits in a mixie and make powder. Then add one teaspoon of powder to the milk before milking. By doing this, along with making the milk taste delicious, the dry fruits will also be digested well.
read this also- These 5 reasons can cause pain in the whole body in winter, know the preventive measures
Dry fruits laddoos
Apart from being very tasty to eat, dry fruits laddoos are also healthy for the body. Many people dental problems Can't digest dry fruits even because of. In such a situation, by giving them laddoos, they will be easily digested in the body along with chewing.
with pudding
Dry fruits can also be easily given by mixing them with halwa. It can be mixed with semolina, gram flour and moong dal etc. Adding dry fruits to halwa makes it tasty as well as healthy for the body. You can add your favorite dry fruits to the halwa.
Dryfruits are very beneficial for the body. But if you have difficulty in digesting them, then do take the opinion of the doctor once.
All Image Credit- Freepik
,
For Hindi: Click Here